City tour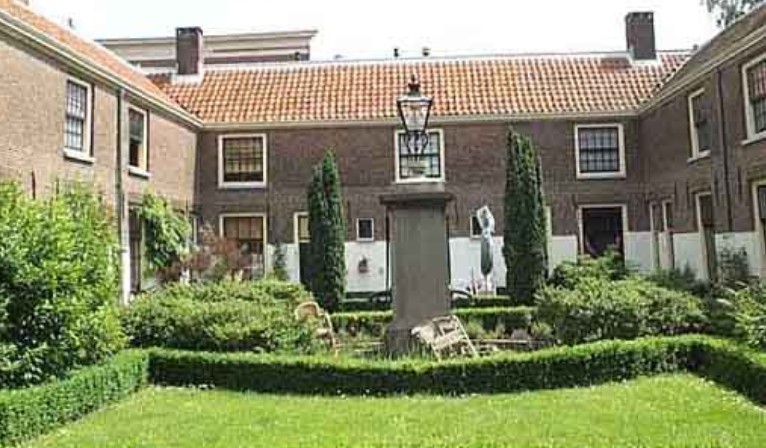 Leiden as a city evolved along the banks of the river Rhine, where the fortress had been built and the counts had also settled.
Walking along Leidens many canals and almshouses the guide will sketch an image of the Golden Age in which the majority of the people depended on the cloth industry and these goods were shipped the world over; a time when Dutch painters flourished and Leiden University was founded and the socalled Pilgrim Fathers lived in Leiden.
In short: Leiden is well worth such a tour.
From July 1st 2020 Gilde Leiden offers guided City Tours again. These tours are only for groups with a minimum of 2 persons and a maximum of 6 persons. With larger groups more guides will be available.
The walks will start at the Ethnological Museum ( Museum van Volkenkunde) and have been adapted to the regulations set by the National Health and Safety Organisation (RIVM).
–  The almshouses may not be visited and the guide wil take care to avoid narrow streets and alleys as well as crammed spaces.
The walk will take approximately 1,5 hrs.
All the thematic walks mentioned on our website are only available after consulting the coordinator.
–   You will have to announce your arrival at least 3 days before via the form available on our website or by phone.The cost for a tour will be 5 euros per person in Corona time (slightly different from our usual tariff). Payment should be transferred at least one day before to the Gilde account: NL86 INGB 0007 3020 87 payable to Stichting Gilde Leiden.
The guide cannot accept money in cash.
–   The visitors are to respect the social distancing rules of 1,5 metres to the guide and to adhere to the RIVM regulations.
–   A guide may decide to end the tour if the visitors do not respect the regulations set.
–   Walks will be held daily.
In order to reserve a tour please fill out the form here